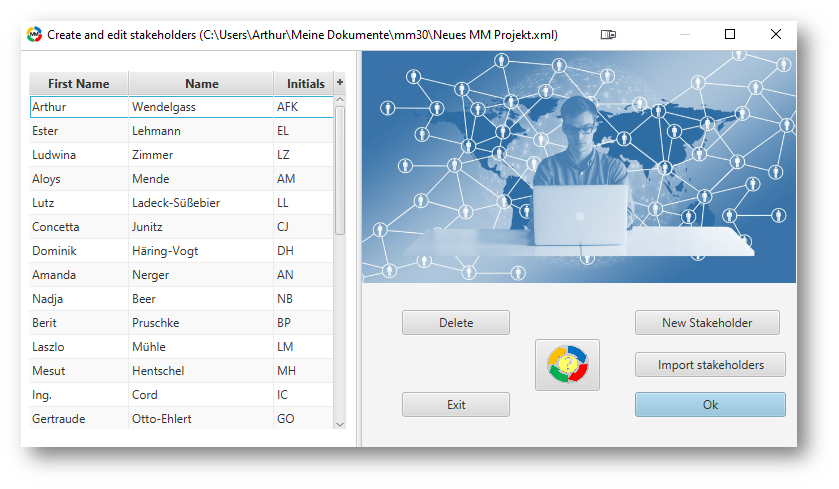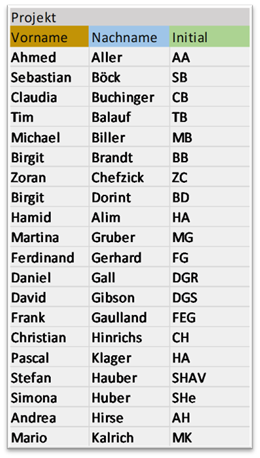 The first line contains the file name, but the line is not evaluated.
The second line must contain the column headers First Name, Last Name, Initial.
This is followed by any number of stakeholders. If no value is entered in the Initial column, it is automatically formed from the first and last name.